Sander Marine
Sorein Scheid
Area Sales Manager
"Meet the Buyer is a very good opportunity for suppliers and purchasers of different companies to get together in one central location and have very high quality discussions"
Engine Partners Group
Jane Geodhart
Area Sales Manager
"MTB makes sure that you are guaranteed a lot of appointments on one day, which is very efficient"
Ket Marine
Rob Shriel
Managing Director
"MTB is a part of our commercial strategy. Here are the decision makers."


"Excellent way to expand my network in the oil & gas industry. Very interesting if you are looking for new business opportunities."
"An altogether great event, fabulous way of networking and meeting a great bunch of international people all in the same game."
"Good professional organization of the event."
"The MTB was an amazing experience for me personally. The conference this year was organized to perfection. Vendor interfacing was well scheduled & the facilities provided. were excellent. I had some very engaging and fruitful interactions with the vendors. I would like to thank the vendors and the MTB management specially for organizing the event and taking such good care of us. I hope to see everyone again next year."
"It was interesting to know different vendors from different background and different scope and I believe Buyers can take their pie to the maximum in this event as well as Suppliers."
SAIPEM CONTRACTING NETHERLANDS AZERBAIJAN BRANCH
"MTB Oil & Gas 2021 was a great effective approach to expand and increase the bond/contacts between the suppliers and buyers."


"After 18 Months without travelling or meeting with people, it was great to meet familiar and new faces and hopefully find ways to increase our purchasing quality and our savings. Nice to expand my professional network as well."
"Thank you very much for organizing MTB. I really enjoyed the program of short 20 minute meetings from which I gained many potential new business partners, and during the evening dinners I made new friends."
"Well organized event in a lovely location, all the Suppliers and Buyers in Shipping attending, what a remarkable arena for network and business!"
"For sure after 2 years break with the personal meetings was the biggest advantage and thank you for such opportunity. The idea is great and I will consider to use such option to meet old and new clients."
"Perfect opportunity to meet many potential clients at once, the speed dating concept works perfect in combination with informal chats at the bar."
"MTB Marine Europe 2021 has generated so many new leads on such a short time that our management is still cheering…"


"The intimate format allows you to actually build relationships with people and not just listen to a sales pitch. The mini meetings are long enough to be informative and give a chance to ask questions. I can't wait for next year!"
"Outstanding! Extremely informative, very well organized. Continue doing what you do best."
"This is a very useful event for those who really want to improve their business: conclude new direct contracts, strengthen existing connections, find new ideas or look differently at services that were sceptical about."
"It's the best way of connecting people and businesses that I ever attended in Aviation/MRO events."
"MTB Aviation was my first MTB, but I am sure I will be a permanent participant. I resume the event as 3 days of high-quality communication with clients and suppliers."
"The best aviation event for forging meaningful relationships between suppliers and airline supply chain departments."


"MTB Superyachts 2021 was the first social network since pandemic hit. I understood one thing, the power of connection is so big and has no limit. Organized in every detail that the buyers and suppliers could really spend time to know each other and share their experience in yachting industry. Very efficient for professionals."
"In my opinion the event was another success. Sometimes it is difficult taking the time to get out of the office to attend these types of events but when they are as productive as the MTB Superyachts 2021 show was this year, it is well worth the effort."
"Impeccable organisation, an effective solution to each problem"
"I had always been sceptical about MTB but I had 15+ quality meetings over 2 days. To get this many meetings on my own would take me months of planning and travel costs. I'm very impressed with the format."
"Very effective route to key buyers & influencers, who can be notoriously difficult to directly target, conducted in a professional but friendly environment!"
"A very informed and pointed initiative that in my opinion, works better than the large-scale events."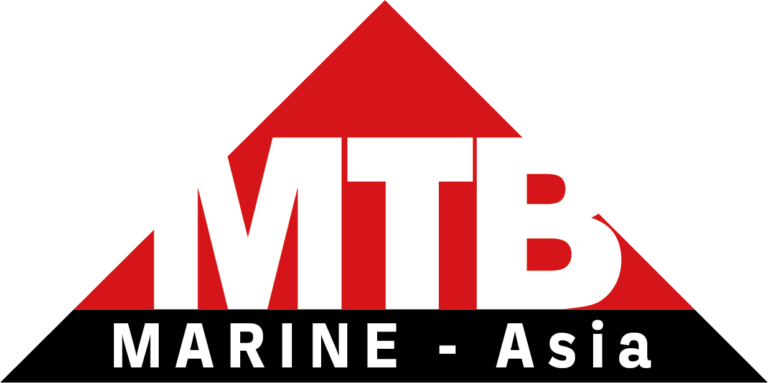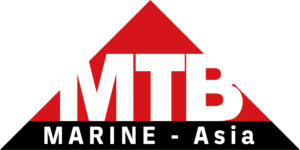 "It was excellent meeting people from all over the world and to know the cost of new products and innovative ideas."
DIRECTOR – BASHUNDHARA GROUP
"It is a very useful and focused meeting between numerous buyers and sellers which is very unique."
MANAGING DIRECTOR – WESTERN MARINE SERVICES LTD
"I would highly recommend ALL to participate in this event, which is very meaningful and serves the objectives. Meeting several buyers from all over Asia, under one roof is a great concept."
OPERATIONS MANAGER – MARINETRANS SINGAPORE
"MTB is the most effective event to meet buyers."
GENERAL MANAGER – AMIR MARINE
"Effective meeting new suppliers leading to Global exposure and business."
SENIOR PURCHASING OFFICER – HERMA SHIPPING AND TRANSPORT
"This is the first time I attended the MTB Marine and I must say that this is better compared to other exhibitions. MTB suppliers are very committed on their responsibility and meeting attendance. Great connections."
SENIOR TECHNICAL PROCUREMENT EXECUTIVE – EPIC SHIPMANAGEMENT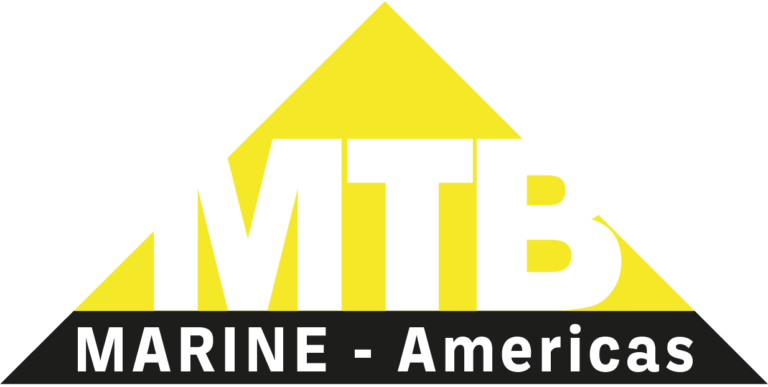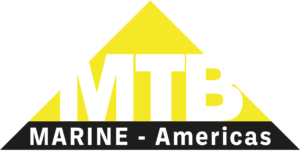 "A well organized event that allows ample time for interaction between buyers and sellers, both formally and informally."
VESSEL MANAGER, TEEKAY OFFSHORE
"The best opportunity to create relationships out of any conference I have been to. I believe this experience will create the most success out of any event we have attended."
MARINE SALES MANAGER, AMOT CONTROLS
"Perfect setting and format to gather Buyers and Suppliers for meaningful discussions in a short amount of time."
COMMERCIAL MANAGER, CARIBBEAN DOCKYARD & ENGINEERING SERVICES
"A fantastic chance to meet a lot of purchasing managers. 20 meetings for the travel cost of 4! Meeting new companies and nice social events. All in all value for money on both sides."
SENIOR SALES MANAGER – LINDEMANN MARINE PRODUCTS
"This the most efficient way to have business meetings. The time is occupied with my topics of interest."
PROCUREMENT DIRECTOR – INTERTUG
"It was a great show and will attend each year in the future. Perfect for our business."
MANAGING DIRECTOR, MARINETRANS USA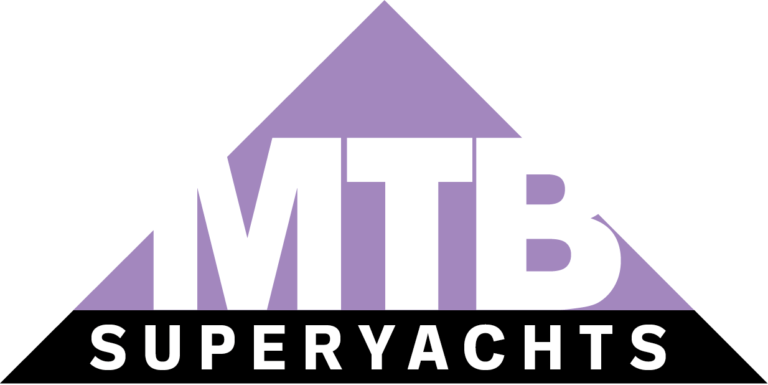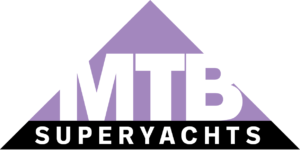 "A fantastic event where you speak super efficiently with many different parties from the yacht industry in a very short time."
PROPOSAL ENGINEER – MOONEN YACHTS
"A great way to schedule 20 meetings with prospective clients within two days, and to network in an open and constructive atmosphere."
SALES MANAGER – RECKMANN YACHT EQUIPMENT
"An interesting event that involves the best companies in the superyacht world."
PROJECT MANAGER – FERRETTI
"I always experience the MTB Superyachts events as the most effective relation building event in the Superyacht market, the fact that everybody takes the opportunity and time to get out of their protected environment and listen."
BUSINESS DEVELOPMENT MANAGER – ALEWIJNSE MARINE
"It was very beneficial meeting people that I already know, and new people / companies that have great potential for future business. The event was professional and relaxed at the same time."
PURCHASER – FR. LÜRSSEN GMBH & CO. KG
"It was a perfect event with more output than we ever thought. We can make some business now for sure, and we will be back next year."
SALES CONSULTANT & SUPPORT – OGNIOS GMBH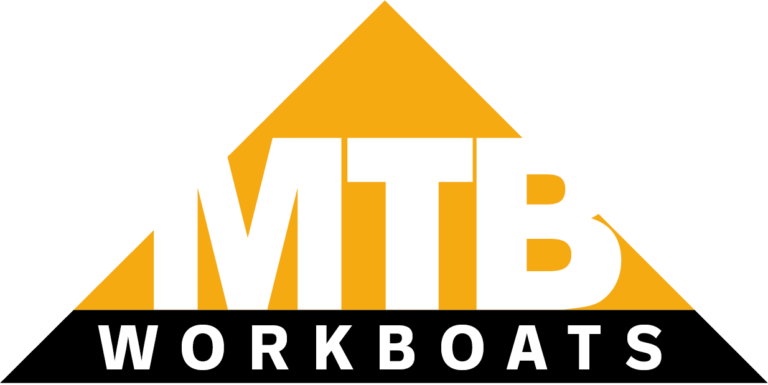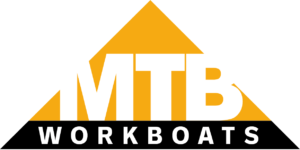 "It was amazing to meet different suppliers and manufacturers from around the world"
PROCUREMENT SPECIALIST, SOCAR
"Fantastic event, all the right companies in one space"
AREA SALES MANAGER, TRELAWNY SPT
"Great experience, great people, well organised and interesting for future business."
"This is a very useful event helping suppliers easily find buyers interested in their products all gathered in one (appealing) location."
SALES MANAGER – REXNAVI S.R.L.
"I participated for the 5th time at MTB Workboats and again this was a perfect event. Well organised and with lots of new suppliers this event is always better than visiting a fair."
SENIOR TECHNICAL BUYER – VLOOT DAB
"MTB Workboats proved again to be a strong event for networking and finding new opportunities with unprecedented Buyers who are easily accessible in a relaxed environment."
STRATEGIC SALES MANAGER – METEOGROUP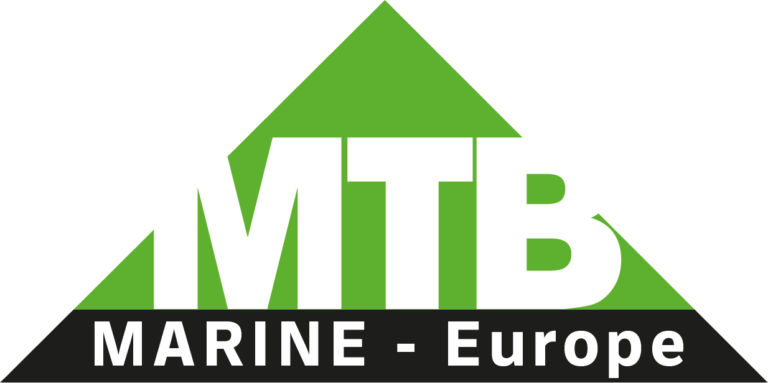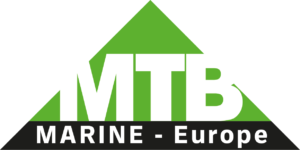 "This was my first MTB and I will propose it to other buyers and suppliers I know. I just want to underline the perfect service and hospitality."
PURCHASE MANAGER, ARCADIA SHIPMANAGEMENT CO. LTD.
"MTB is a good opportunity to do as many visits as possible in 2 days without having to move. An intelligent instrument for business and social networking. Every minute of the day planned and organized, not leaving anything unpredicted or unexpected. Human aspects in social interacting is well evaluated and stressed."
"Attending MTB Marine for the first time was an amazing experience. I met many suppliers and the outcome of this event was beyond my expectations. The whole concept is brilliant."
PURCHASER, SEAVEN TANKER & DRY MANAGEMENT
"I would like to say that this is pure magic of networking. People nowadays forget that trust is the basis of business cooperation, and thanks to MTB we can get to know each other and exchange views and start real business."
BUSINESS DEVELOPMENT MANAGER, MAEM SP. Z.O.O
"It was a great event and I'm very happy that I attended and met new suppliers that may support our company in the future. I believe that such event can be characterised as a "must" for the shipping sector, because the buyers and suppliers have meetings and exchanging their thoughts, needs and possible problems."
PURCHASING MANAGER, SEANERGY MARITIME HOLDINGS CORP
"I liked the concept of the event a lot – very rare possibility to meet end users directly as purchasers do not travel much and normally don't exhibit at fairs. Basically the only possibility to meet most of them. This one event saved time and budget of a few trips. I liked also the concept to stay all together at the same place, meet people again and again, which helped strengthen recently achieved contacts."
SALES MANAGER, MOTOR-SERVICE SWEDEN AB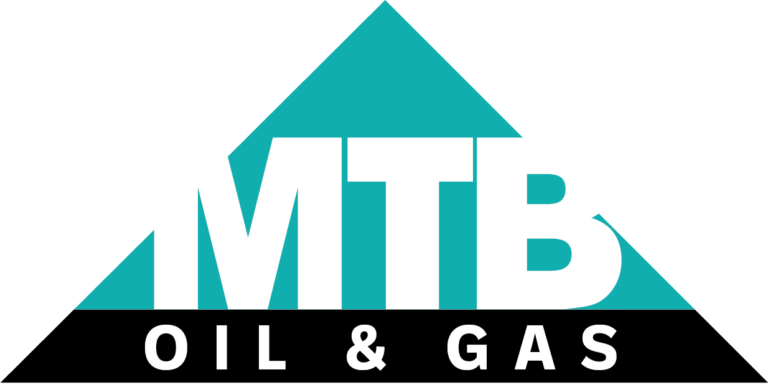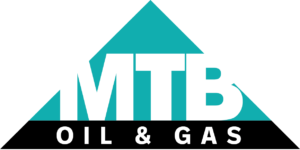 "MTB Oil & Gas is the best place to start the best relationship (Win – Win) between Buyer & Supplier."
INTERNATIONAL BUYER, JV SONATRACH – BP – EQUINOR
"This is a great event that allows every company to meet dozens of customers in just one unique business trip, this is way better than any exhibition or fair, the customers are there to listen to you with interest. I strongly recommend the MTB to anyone that has the will to develop their company visibility."
SALES DIRECTOR, MAAG ITALY SRL
"It was indeed a great opportunity for buyers and suppliers to get together in one place and in one time, no better opportunity to create business contacts."
PROCUREMENT MANAGER, MMEC MANNESMANN GMBH MIDDLE EAST
"MTB Oil & Gas is a perfect opportunity for intense networking and getting to learn both local and global buyers in a relaxed environment."
"The event provides Global exposure to companies willing to expand their business not only in the Middle East but all parts of the world. Attending this event will expand your horizons and meeting people whilst doing business."
"Fantastic event, very worthwhile for our company. Opened many doors and met lots of new contacts. The Copland MTB team are so organized and go the extra mile for you. Highly recommend."
PROPOSALS CO-ORDINATOR – CRC-EVANS OFFSHORE LIMITED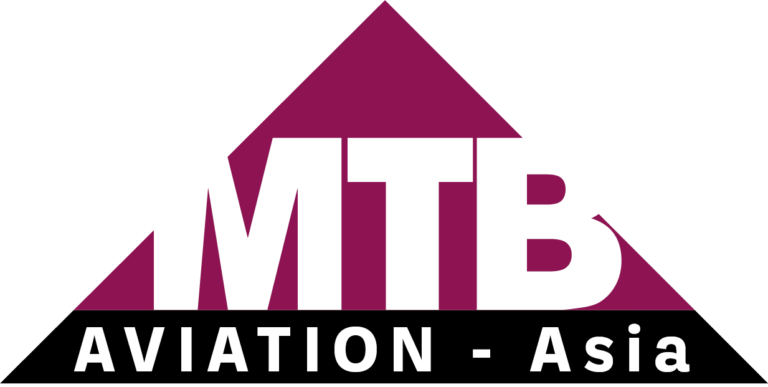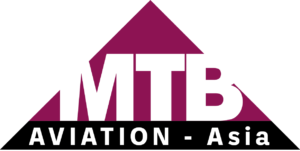 "A very well-coordinated and executed event for networking between buyers and sellers for the airline industry."
SVP OF BUSINESS DEVELOPMENT ASIA-PACIFIC – AEROSPACE ASSET TRADING
"The event is valuable for us to find out new vendor, supplier, MRO where we have no opportunities to know each other in advance."
SUPPLY & STORE MANAGER – VIETJET AIRWAYS
"The event is managed by a professional team with warm and friendly programs. It is a great way to let airlines meet suppliers around the world and friends in the aviation business."
MAINTENACE AND ENGINEERING CONSULTANT – JET ASIA AIRWAYS
"Very useful & Beneficial"
ASST GENERAL MANAGER – AIR INDIA
"The overall show for me is one of the highlights of the year, great mix of companies, great group of people, excellent organisation and always a great venue."
VP GLOBAL SALES AND BUSINESS DEVELOPMENT – AERSALE
"A good organisation and good opportunity to extend network with our customers. A good vibe all through the event with the Buyers and Suppliers attending."
CUSTOMER SERVICE MANAGER – SIMAIR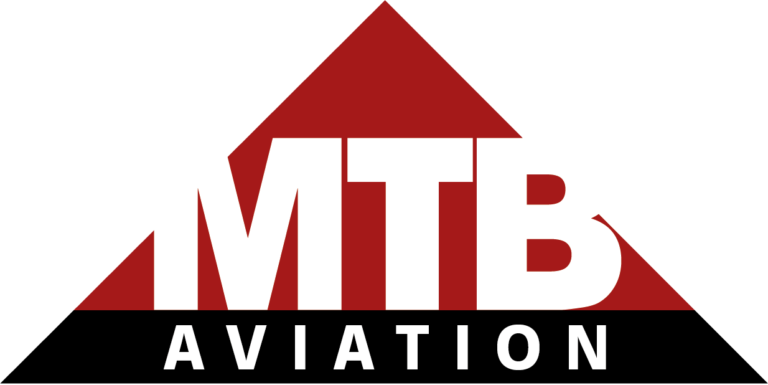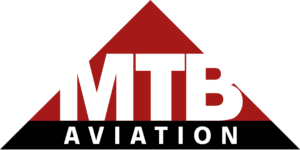 "MTB Aviation makes traditional trade shows obsolete. The future of doing business is here, it's MTB Events."
GENERAL MANAGER – BSB AVIATION
"MTB Aviation is one of the more relaxed and personal conferences that are held today. It gives both Buyers and Suppliers more quality time."
HEAD OF SUPPLY CHAIN, EASYJET
"MTB Aviation provides incomparable networking opportunities in both formal and informal settings with our target clients. The size and format of the event are conducive to building relationships, having meaningful conversations and expanding business opportunities. We won't miss next year's events!"
INTERNATIONAL BUSINESS DEVELOPMENT MANAGER, PARTSBASE
"It was a great opportunity to interact with as many suppliers within two days. 20 min sessions lead more efficient business oriented meetings rather than walking around the booths."
TECHNICAL PROCUREMENT CHIEF, SUNEXPRESS AIRLINES
"This was genuinely one of the best aviation shows I've been to, well organized, well attended and a completely different vibe from the customers. They felt relaxed and open to speaking about new opportunities. Where you are usually chasing around after airlines at other shows, this felt entirely different."
COMMERCIAL DIRECTOR, SPECIALIST AVIATION
"The event was very well organised, and structured to give the buyer and seller a great opportunity to conduct a reasonable business meeting, without any undue pressure. The venue and arrangements surrounding the event, were managed and the atmosphere of the event made for excellent business discussions."
TECHNICAL ENGINEER – BRITISH AIRWAYS PLC