Meet the Buyer proved as the most effective platform for business, with sell-out crowds at several events.
The MTB team had the joy of finally hosting the full MTB event portfolio again in 2022, taking great pleasure providing the opportunity to enhance business and build connections across Marine, Energy and Aviation.
A total of 7,220 meetings were conducted over 8 Meet the Buyer events, welcoming 837 delegates from all over the world.
With sell-out crowds at several events, the appetite for this unique Meet the Buyer experience is stronger than ever before.
The team would like to thank Buyers and Suppliers across all sectors for being a part of the MTB family, we are delighted to have your support and provide this service to your businesses.
We are excited to have welcomed new members to the MTB team to support the growth of Meet the Buyer and to enable more people to benefit from this platform.
Check out the MTB highlights video from this phenomenal year!
"Really it was a wonderful event, nicely arranged & executed – all credit goes to MTB team. Genuine business meetings between large suppliers & buyers on single platform successfully met & set business scale beneficial for both side of companies. I would say – In short span of interaction, meeting at various companies give long business relations with big benefits. Such events can play major roles to boom the Marine Industry with ease in ships operations & business growth. My best wishes to MTB for all future such events, let them all be successful!"
"Excellent event and very well organised by the team. One of the best events that I have ever attended in my 30-year aviation career!"
We would be delighted to provide your business the opportunity to grow and build connections in this productive, friendly platform – please contact us for more information to join the MTB community.
info@mtbevents.com / +44 (0)1276 682898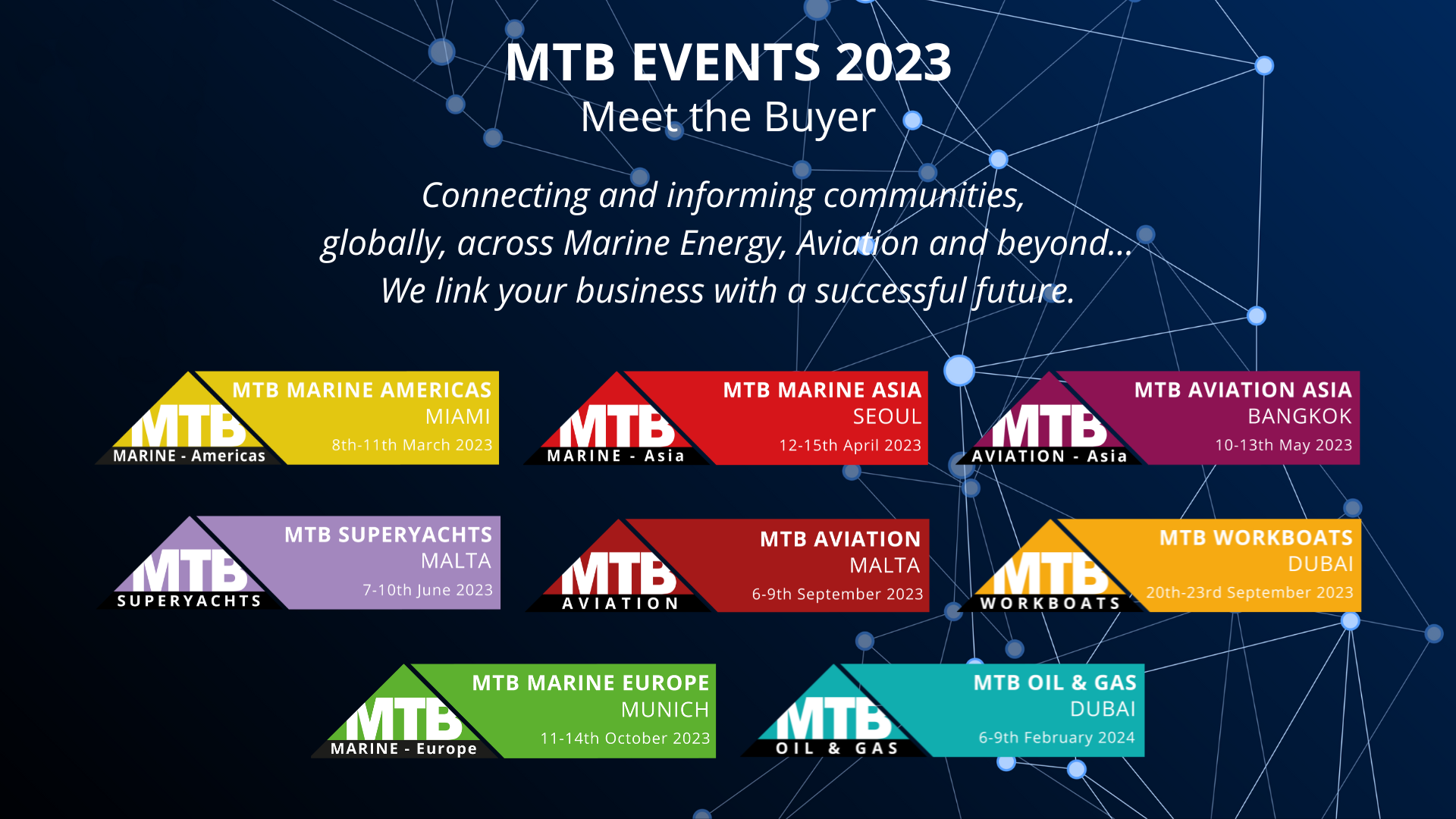 * Please note that the MTB office will be closed for the festive period from 4pm on Friday 23rd December, reopening at 9am Tuesday 3rd January 2023.
If you have any urgent enquiries during this time, please email holly.ross@mtbevents.com who will assist you as soon as possible.