Lorraine, a 125-foot aluminum crew transfer boat built by Swift Ships, is transforming into a luxurious, private motoryacht.
Boksa Marina Design is designing and engineering the conversion of the superstructure and interior layout. This yacht conversion will be another Boksa beauty engineered for the sea.
Converting a workboat into a yacht can provide a cost savings, providing options and frequently a quicker route for vessel construction.
Building a luxury megayacht from the backbone of an existing, seaworthy hull built with commercial-grade systems provides a budget-conscious and rugged, expedition vessel. Decommissioned survey and support vessels, retired ice breakers, old cruise liners, and rusting crew/passenger transport ships can usually be converted to provide sea service with a luxury cruising experience.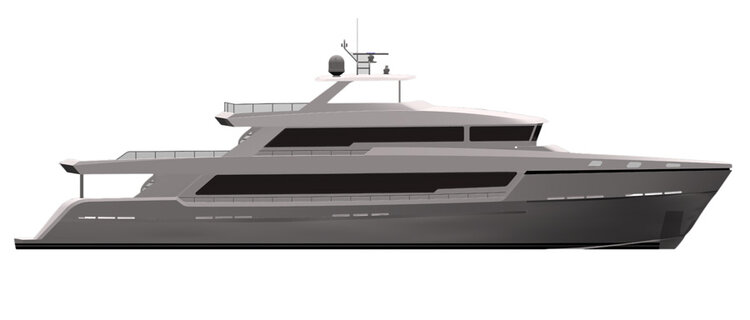 Credit: Boksa Marine