We are looking forward to returning to beautiful Dubrovnik from the 8th – 11th June 2022 for MTB Superyachts!
The unique Meet the Buyer platform celebrates it's 10th Anniversary of connecting leading International Superyacht Builders, Refit Yards, Yacht Management Companies and Owner's Reps with Global Suppliers from all areas of the Superyacht Industry.
MTB Superyachts provides the Superyacht Community a fantastic opportunity to generate business, build relationships and maximise international exposure in an atmosphere designed for open connections and conversation.
Don't just take our word for it – Suppliers find MTB to provide great return on investment and a cost-effective way of guaranteeing opportunities:
"I had 15+ quality meetings over 2 days. To get this many meetings on my own would take me months of planning and travel costs. I'm very impressed with the format."
These are just some of the leading Buyers confirmed to attend – thanks to all for their unwavering support of MTB. We look forward to hosting this delegation in Dubrovnik!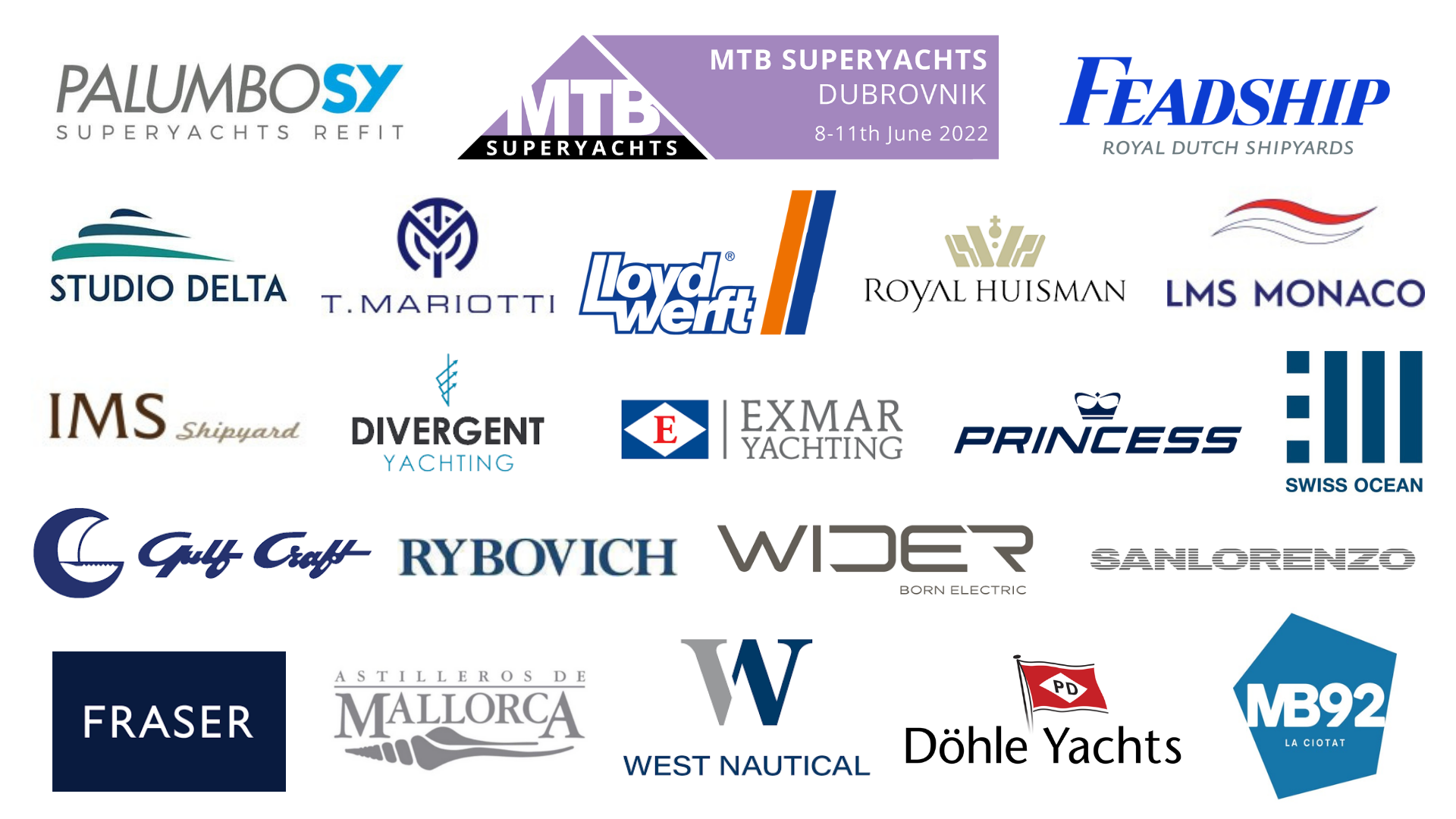 Please don't hesitate to contact us for more information and to get involved in the future: