Damen Yachting introduce their new 105-metre explorer concept superyacht, SeaXplorer 105.
She offers large staterooms for 24 guests, including two expansive Owner Suites, built under PYC rules making her fully charterable. She has huge onboard stores for all provisions, luggage parts as well as heli fuel, tender fuel and tanks for 8,000 nautical mile (Trans Pacific) range.
As part of the SeaXplorer expedition yacht range, the SeaXplorer 105 shares the unique Observation Lounge with outside bow point deck – but on a big scale with 123 square metres (1,324 sq ft) devoted to spectacular views. The space includes a bar and multimedia centre.
"The SeaXplorer 105 is a fully developed design," says Enrique Tintore, SeaXplorer Design Manager at Damen Yachting. "However, the scope for client customization is massive – that's a key part of our proposition throughout the design process."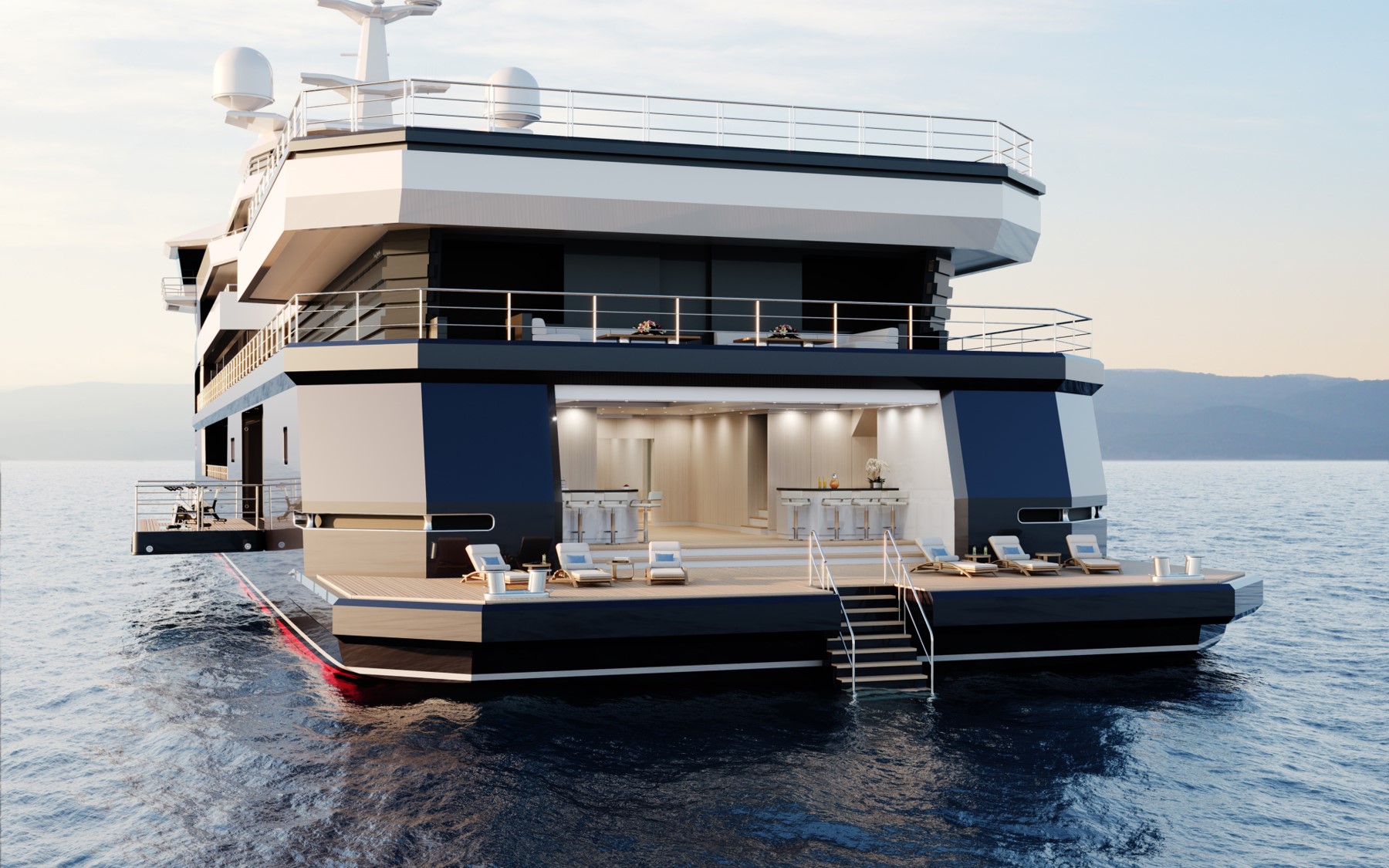 Polar code
Together with the latest hybrid diesel-electric pod propulsion to reduce the impact on our oceans, the SeaXplorer 105 complies with the IMO Polar Code category B requirements for polar safety and environmental protection. Her hull is built with Polar Class 7 ice strengthening with double-acting stern icebreaking for maximum safety in fast-changing ice conditions.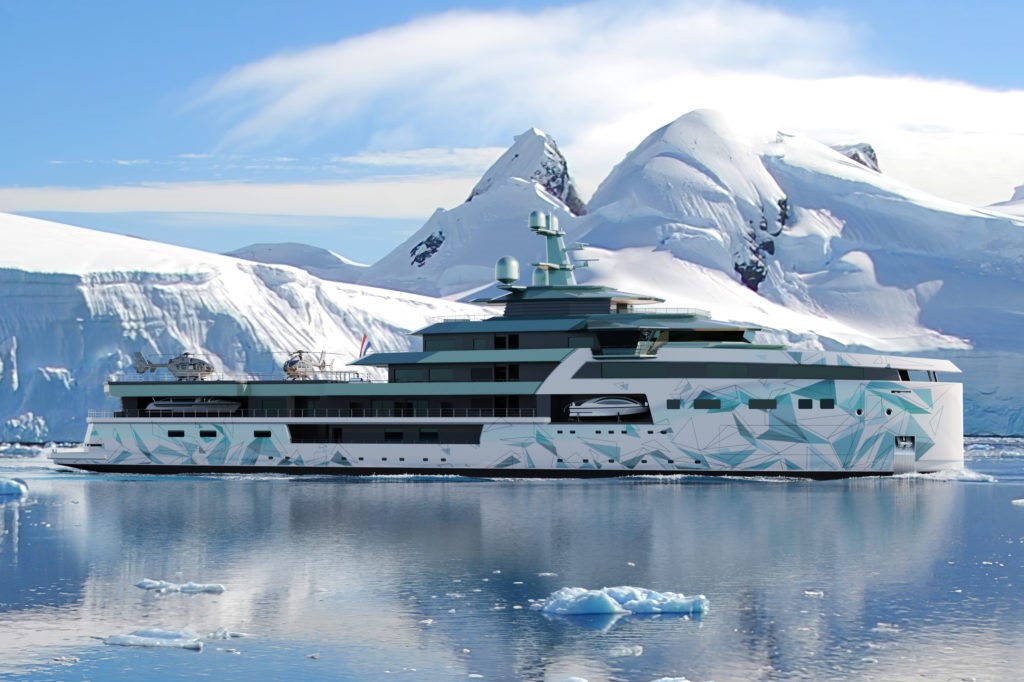 Having a 300 square-metre twin helideck (3,229 sq ft) also means the Owners can host unprecedented parties for 200 guests with an ultra lounge layout. There is also plenty of room for an outdoor cinema, full size doubles tennis court or basketball half court. The transom is not only a swim platform, but also an open bar area with upstairs lounge.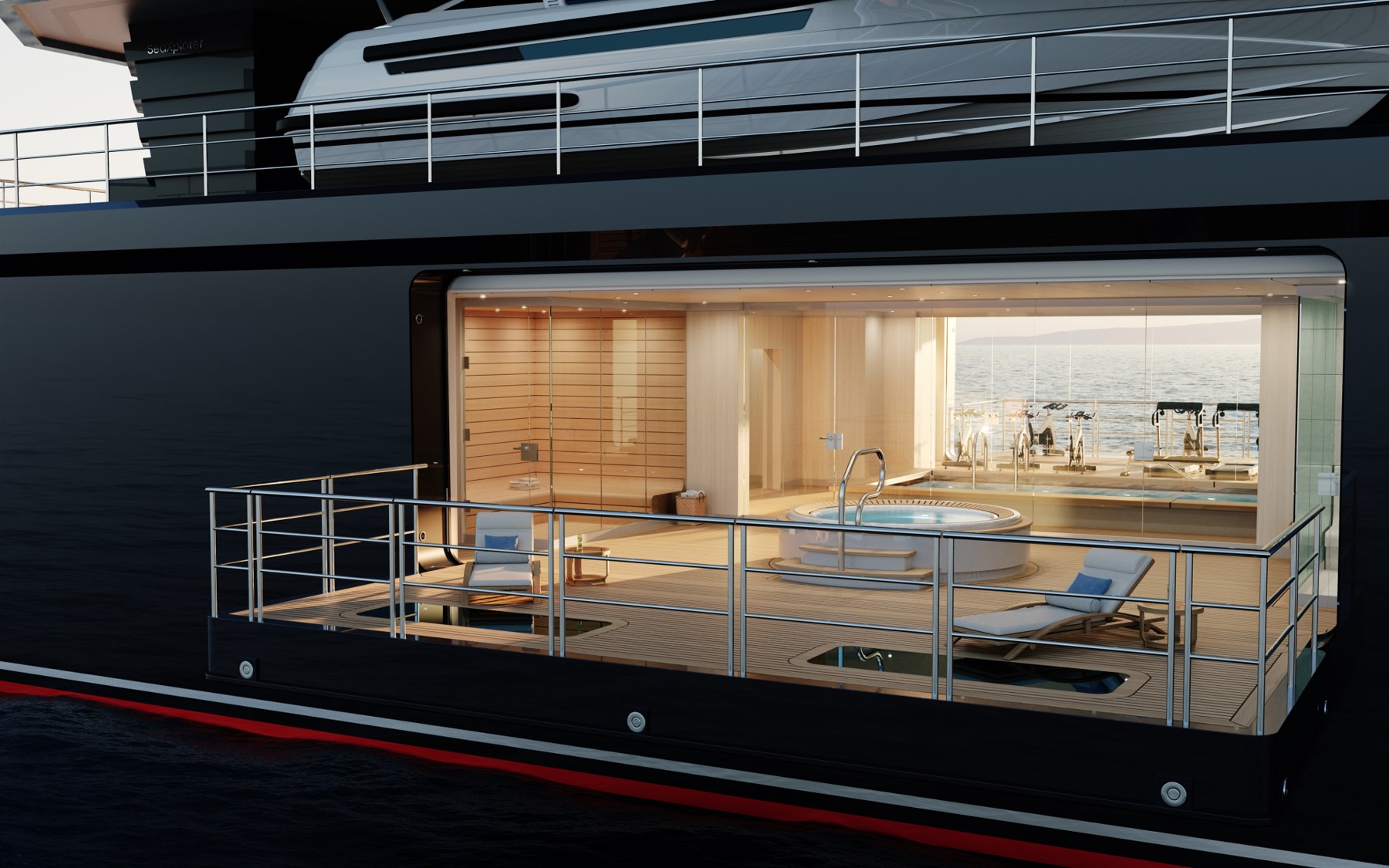 Equal in size to the huge twin helideck is the indoor SeaXplorer Spa. In this approximately 300-square metre (3,229 sq ft) Main Deck wellness space, let sea breezes and the sound of the waves revitalise your body and spirit. The indoor Swimming Pool is 8 metres in length, while the space also includes a gym with folding terrace, whirlpool, steam room and sauna, with folding terrace, massage room, hairdresser and beauty salon and treatment room.
Credit: Damen Yachting