Rivertrace, UK based market leader in oil-in-water monitoring with over 35 years' experience, have created a seamless system for taking oil in water compliance issues away from Fleet managers. They do the hard graft and leave their customers to focus on other areas of their business, providing transparency and confidence.
Read through their USP's below and get in touch to remove oil in water compliance headaches.
Bespoke Offering – With a dynamic flexible approach to business, Rivertrace offer a tailored solution that works for different customers.
Competitive pricing – Many Rivertrace's customers standardise their fleet with their SMART Bilge and SMART ODME monitoring systems to reduce costs. They can offer flexible pricing based on their individual fleet requirements, with fixed price spares and competitive service rates.
Rivertrace Connected – Rivertrace have invested in digital technology to provide complete transparency of paperwork and compliance. This includes a 'free to use' calibration portal to alleviate the paperwork burden on vessel operators providing automated calibration reminders and scheduling service requests across their global network and API Integration with electronic logbooks and fleet management systems.
Global Agent & Distribution Network – 'An agent in every port' so to speak. Rivertrace support their network of agents and invest time and resources to ensure they are trained and hold the right stock of spares. This allows the company to react to the fast paced, global demand of the shipping industry with same day dispatch on all stocked spares.
Committed to Green – With over 36 years in environmental monitoring, Rivertrace are committed to driving sustainable change in our industry. They advocate using technology to minimise risk, increase security and keep our oceans clean.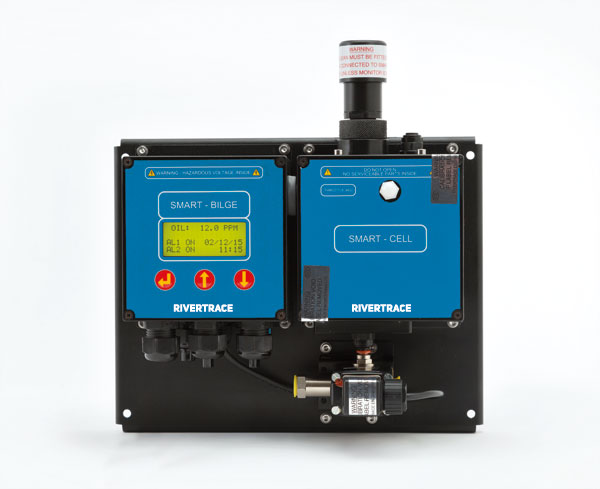 "Environmental compliance is top of the agenda for all modern fleets globally. Here at Rivertrace we support this worldwide, taking oil-in-water compliance headaches away from fleet Managers allowing them to focus on other areas of the business" Graham North, Sales Director at Rivertrace Engineering states.
Please visit Rivertrace for more information. Alternatively, contact them at sales@rivertrace.com

Credit: Rivertrace