The Wight Shipyard Company, manufacturer of aluminium marine craft, based in East Cowes on the Isle of Wight, has been awarded the Queen's Award for International Trade in recognition of its work to increase British exports.
The Wight Shipyard Company builds high-speed passenger ferries, tourist vessels and commercial workboats for the windfarm support vessel market, both domestically and internationally. The company was formed by leading entrepreneur Sir Charles Dunstone and business partner Peter Morton in 2016 with a bold vision to restore the UK's shipbuilding business.
Peter Morton, Chief Executive of the Wight Shipyard Company said "We are delighted to receive this recognition. The overarching ambition was always to see a revival in British shipbuilding to compete on an international stage. To do so we understood and drove the need for efficiencies whilst nurturing a completely new generation of shipbuilders in order to produce world beating products for both the domestic and international markets."
The domestic fast ferry market is significant in the UK. However, the Wight Shipyard Company has capacity to produce more boats than required so exporting and competing internationally has been vital to its development and success. The company's sales efforts naturally led it overseas and membership of Interferry, the shipping association representing the ferry industry globally, opened up the markets of Northern Europe, the Mediterranean, West Africa and South America. The Wight Shipyard Company also works closely with the ferry broking industry giving it a competitive advantage when tendering for projects.
To date the company's three largest export orders have come from Austria, Mexico and Malta. An Austrian ferry, operating on the Danube, for Twin City Liners was delivered in 2018. In 2019, two high speed ferries were completed ahead of schedule and were the first vessels exported from the UK to Mexico since 1980 for Ultramar, Cancun.This was followed by the build of four high-speed ferries for the Maltese operator, Captain Morgan Cruises in 2020.
Peter Morton, CEO, further commented: "Keeping a steady stream of both international and domestic orders has enabled us to grow and the Queen's Award for International Trade is a significant recognition that will open doors around the world. It is testament and endorsement to everyone who works at the Wight Shipyard Company and for Sir Charles who has been a committed supporter of British shipbuilding and enterprise."
The Wight Shipyard is one of 205 organisations nationally to be recognised with a prestigious Queen's Award for Enterprise in 2021. Now in its 55th year, the Queen's Awards for Enterprise are the most prestigious business awards in the UK.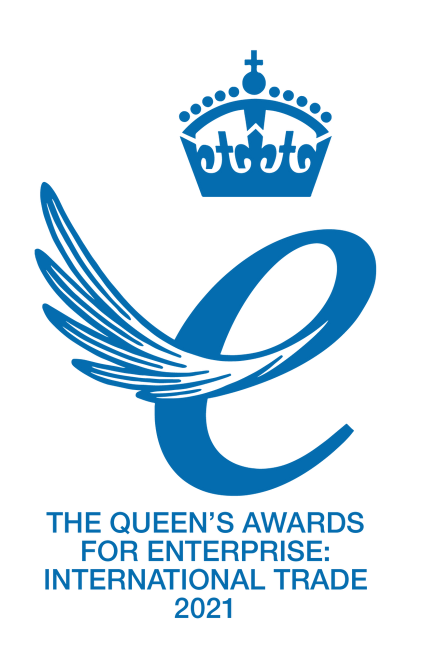 Credit: The Wight Shipyard