International Airlines and MROs will be coming together with global aviation Suppliers to connect at MTB Aviation 2023. The event, taking place from the 6th – 9th September, creates excellent opportunities for Aviation professionals to collaborate, network & build partnerships between Buyer & Supplier.
MTB 'Meet the Buyer' is a programme of two full days of one to one meetings, organised, planned and stewarded by the MTB Team. With no less than 15 meetings, the delegates will have ample opportunities to learn about the companies in attendance, whether it is at the meetings, tabletop presentations or formal dinners.
When attending MTB Aviation you can expect to meet with Technical Purchasing Managers, Materials Managers, Supply Chain Managers & Senior Buyers from Airlines across Europe, the Middle East, Africa & the Americas, including Low-Cost, Emerging & Regional Airlines, together with Supplier Companies from all areas of the Aviation Industry.
"MTB Aviation was an absolutely incredible event! It brought together industry professionals, enthusiasts, and experts from all around the world, creating an atmosphere filled with enthusiasm, innovation, and collaboration. The conference sessions were truly enlightening, covering a wide range of topics and shedding light on the latest advancements in different areas of the aviation industry. The networking opportunities were unparalleled, allowing attendees to connect with like-minded individuals, exchange ideas, and foster meaningful partnerships. It was refreshing to see the passion and dedication of everyone involved, as they actively contributed to shaping the future of the aviation industry."
Island Aviation Services Limited, Maldivian Air.
This year, MTB Aviation will be taking place in Malta. Situated in the Mediterranean Sea, Malta is known for its beautiful landscapes and historic architecture. The delegates will get the chance to be immersed in the country's history with a traditional meal and entertainment in the medieval city of Mdina, another unique way to network and connect with their peers.
The MTB Aviation Team would like to extend our sincere gratitude to the sponsors of this year's event: Aircrafters LLC, AMP AERO SERVICES LLC, MTI Aviation and TCR.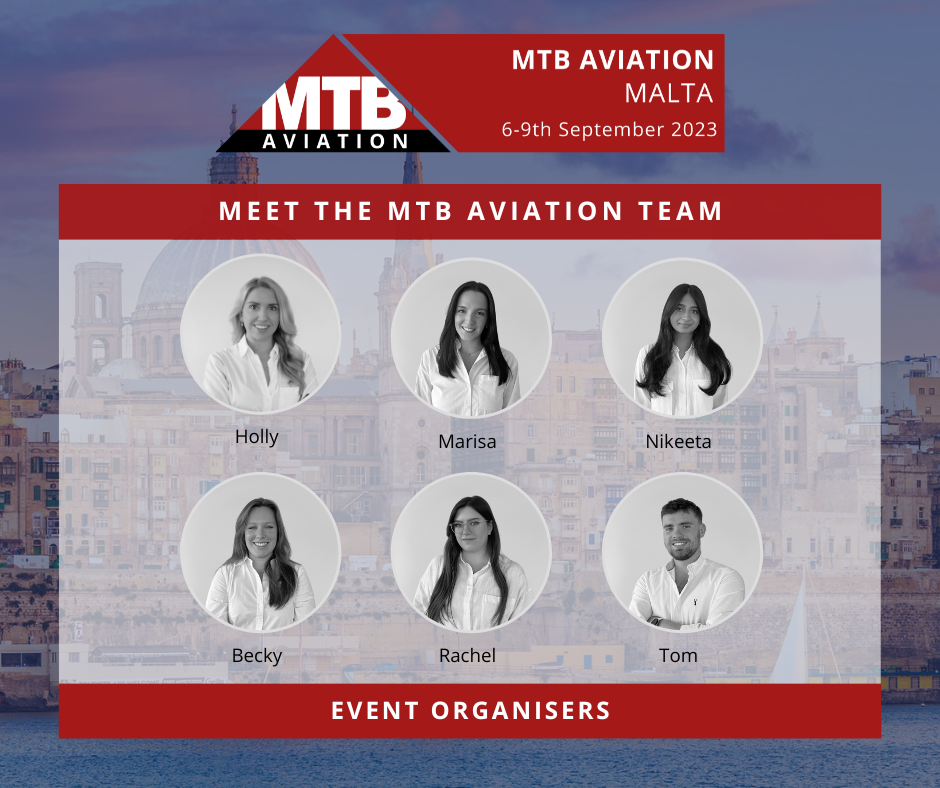 If you would like to learn more about our prestigious aviation events, please contact us today.