Damen Yachting has revealed a new look of its SeaXplorer 77, after the first three sales of the SeaXplorer range.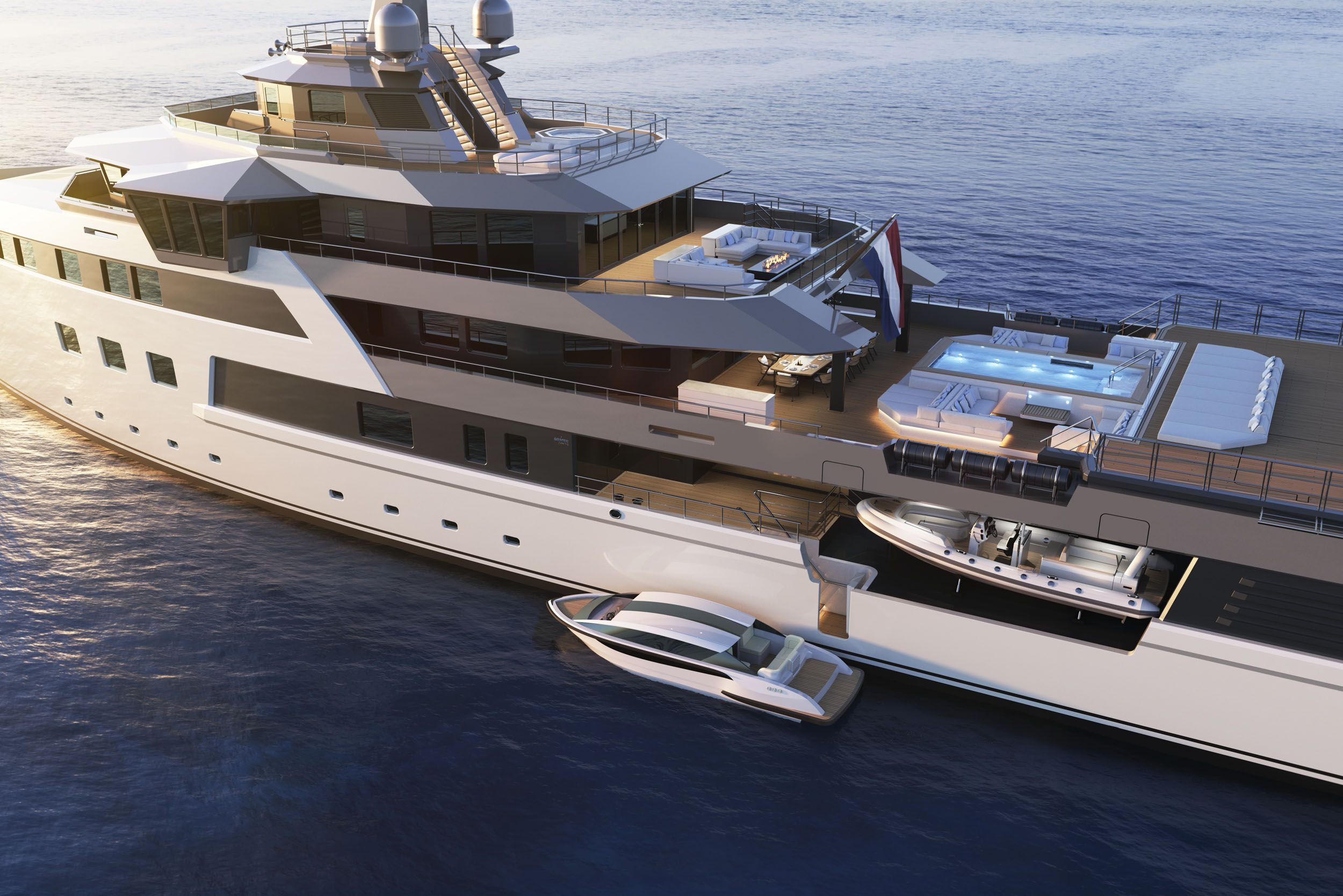 SeaXplorer design team work together with Azure Yacht Design and EYOS Expeditions in the design of the refreshed SeaXplorer 77. Her multipurpose aft deck can be modified for a wide variety of owner-specified requirements. For example, deploying and hangaring a large 7-person submarine or seaplane.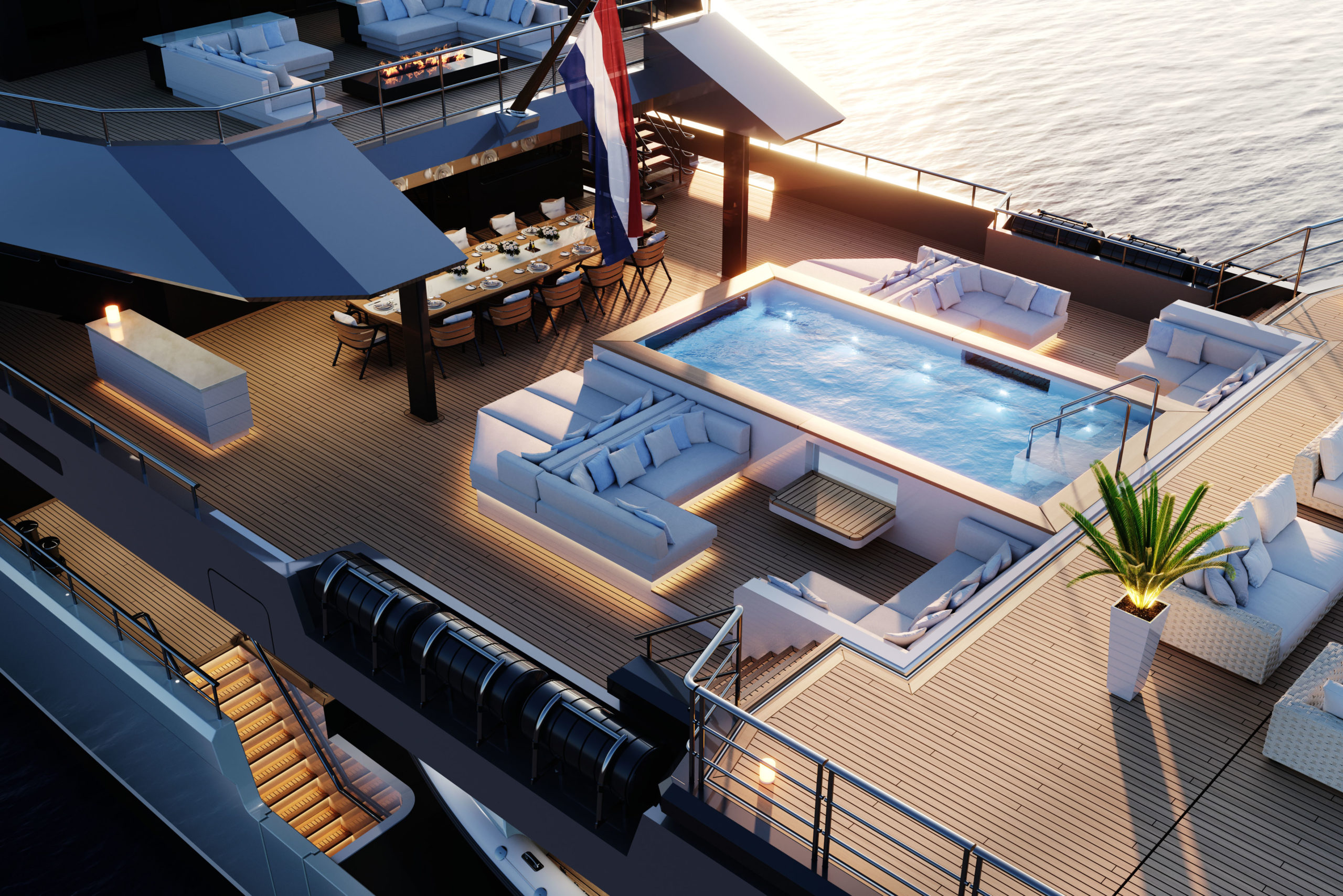 Lifestyle features includes an upper deck swimming pool, that is adjacent to a huge party and DJ dance space for up to 150 people. All SeaXplorer models now offered with a minimum of hybrid electrical drives (PTO/PTI configuration) and battery bank for highly efficient cruising.
LA DATCHA was the first SeaXplorer 77 delivered. She is now roaming the world's oceans on her first charter season, which sees her make use of her private airfield with two helicopters, hangar and aviation refuelling tank.

Manging Director of Damen Yachting, Rose Damen said:

"We are enormously proud of LA DATCHA as well as her SeaXplorer sisters," says Managing Director Rose Damen. "When we started our ambitious SeaXplorer programme, we dreamed of something different – a luxury expedition yacht born from an innovative crossover of our Amels yachting and Damen shipbuilding technology. It was a challenging ambition, but our clients have proved that there is a growing market for true expedition yachting beyond limits."
Credit: Damen Yachting