Columbus Yachts, a brand of Palumbo Superyachts, presents the new 50-metre Sport M/Y K2.
Columbus Sport 50's naval engineering was developed by Palumbo Superyachts in collaboration with the Hydro Tec studio, while the exterior and interior design is penned by Luca Dini Design & Architecture.
Featuring several new solutions designed to the specific request of its experienced Owner who is on his third project with Palumbo Superyachts, M/Y K2 accommodates 11 guests in five comfortable cabins and 11 crew members sharing seven cabins.
"The concept of this yacht mirrors the personality, style and approach to life of its owner. Elegant, refined, attentive, demanding, but also sporty, traveller and open-minded.", comments Luca Dini, founder of the Luca Dini Design & Architecture studio.

"Requirements such as transatlantic range combined with the reduced draft to allow for shallow water cruising in the Bahamas, have implied searching for an optimization on the entire resistance curve, both at maximum contractual speed and at lower speed. Hull with an all-aluminium superstructure and 499 GT tonnage." comments Eng. Cutolo of Hydro Tec, who adds: "Actually, the performance analysis at lower speeds has provided particularly interesting readings, with a consumption of about 70 l / h at 10 knots that is a particularly good result if we consider the hull characteristics."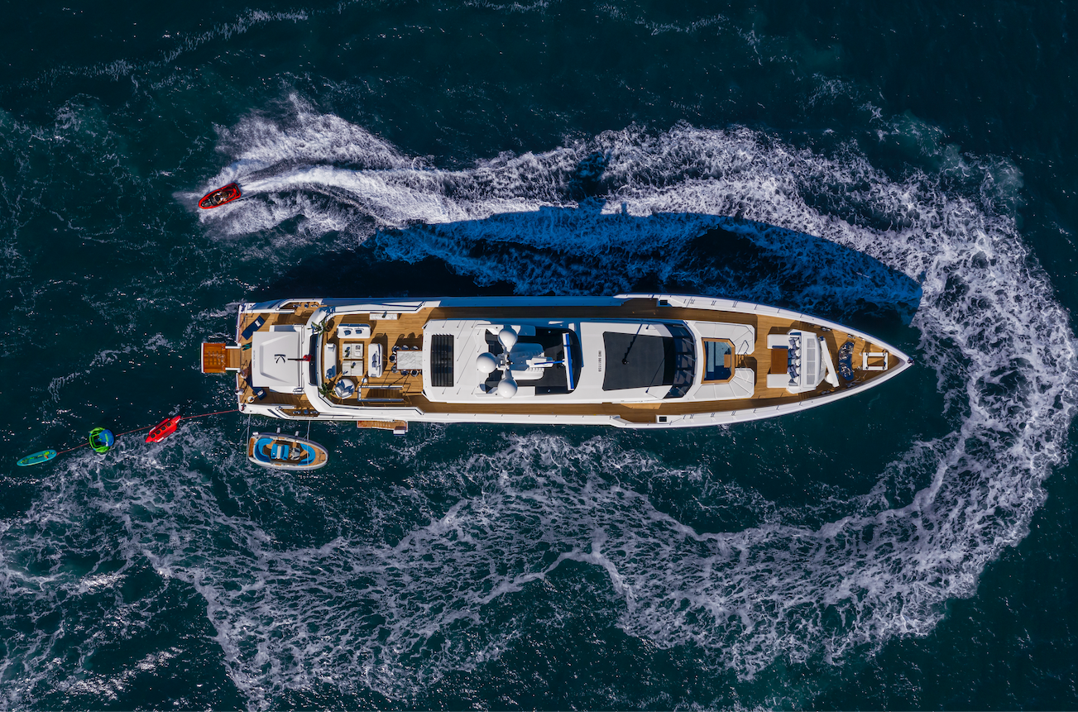 The layout has attractive outdoor spaces ideal for conviviality as they provide the flexibility of enjoying various daytime activities by easily transforming the sunpads into conversation seating sets or creating areas suitable for receiving guests. To maximise the versatility of each area, great attention was paid to shading solutions. On the two decks, bar and dining facilities are set up both indoor and outdoor. A comfortable entertaining area has been created in the upper deck, with a large TV screen, bar and a game table.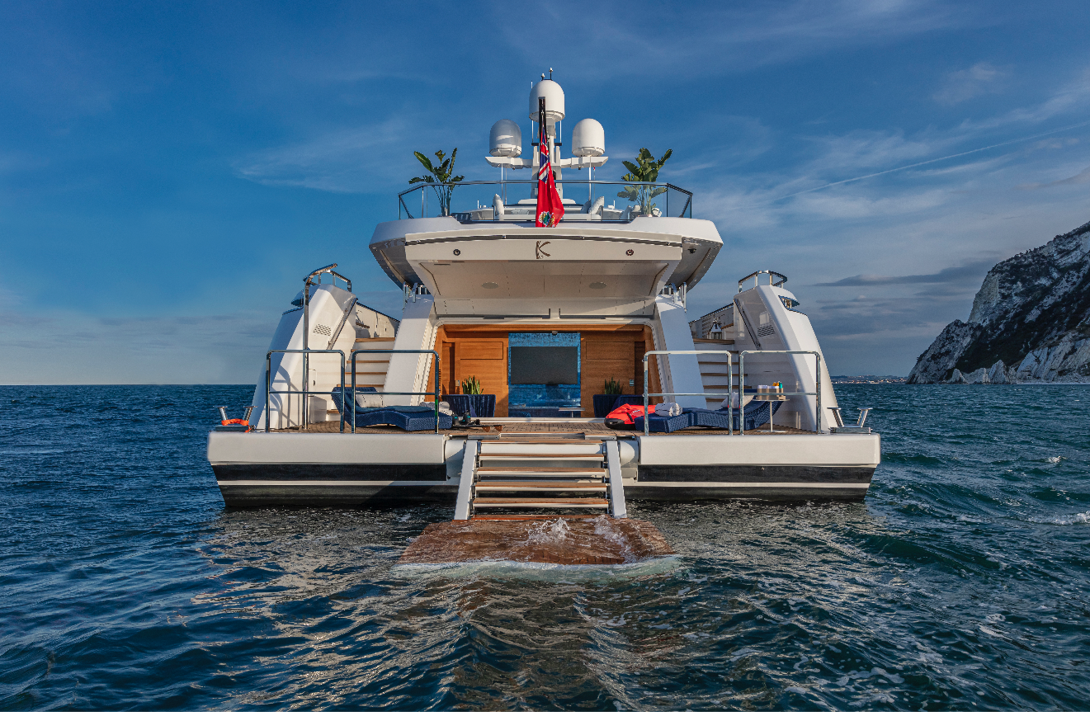 A swimming pool with Jacuzzi is located forward on the upper deck and can be reached from the cockpit through two large side walkways that turn the whole deck into a proper relaxation and entertainment area.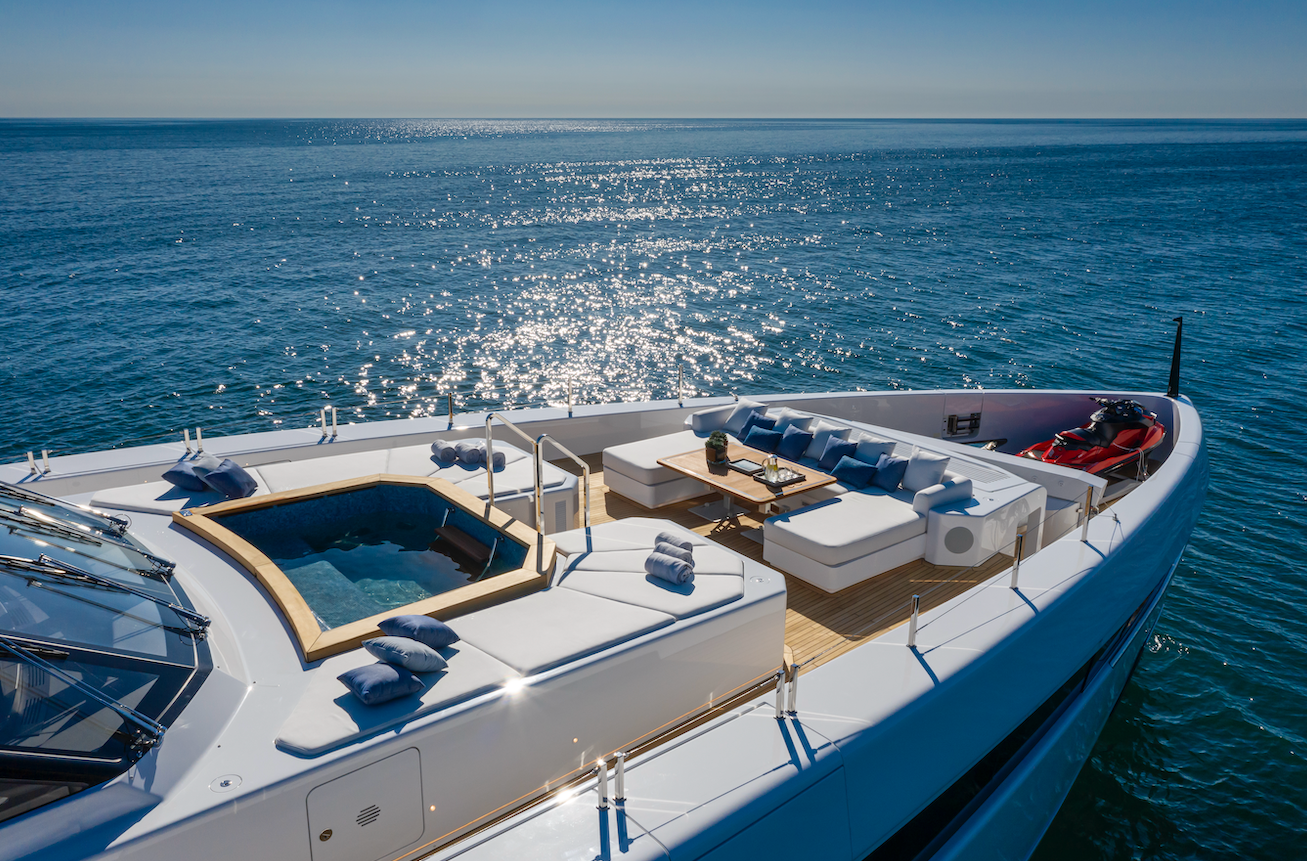 Another aspect particularly well developed from a technical perspective was the reduction of noise and vibrations reaching extremely low noise levels in the guest rooms and especially significant because obtained at a value of 85% of the maximum power of the propulsion system, therefore at a speed slightly higher than 20 knots.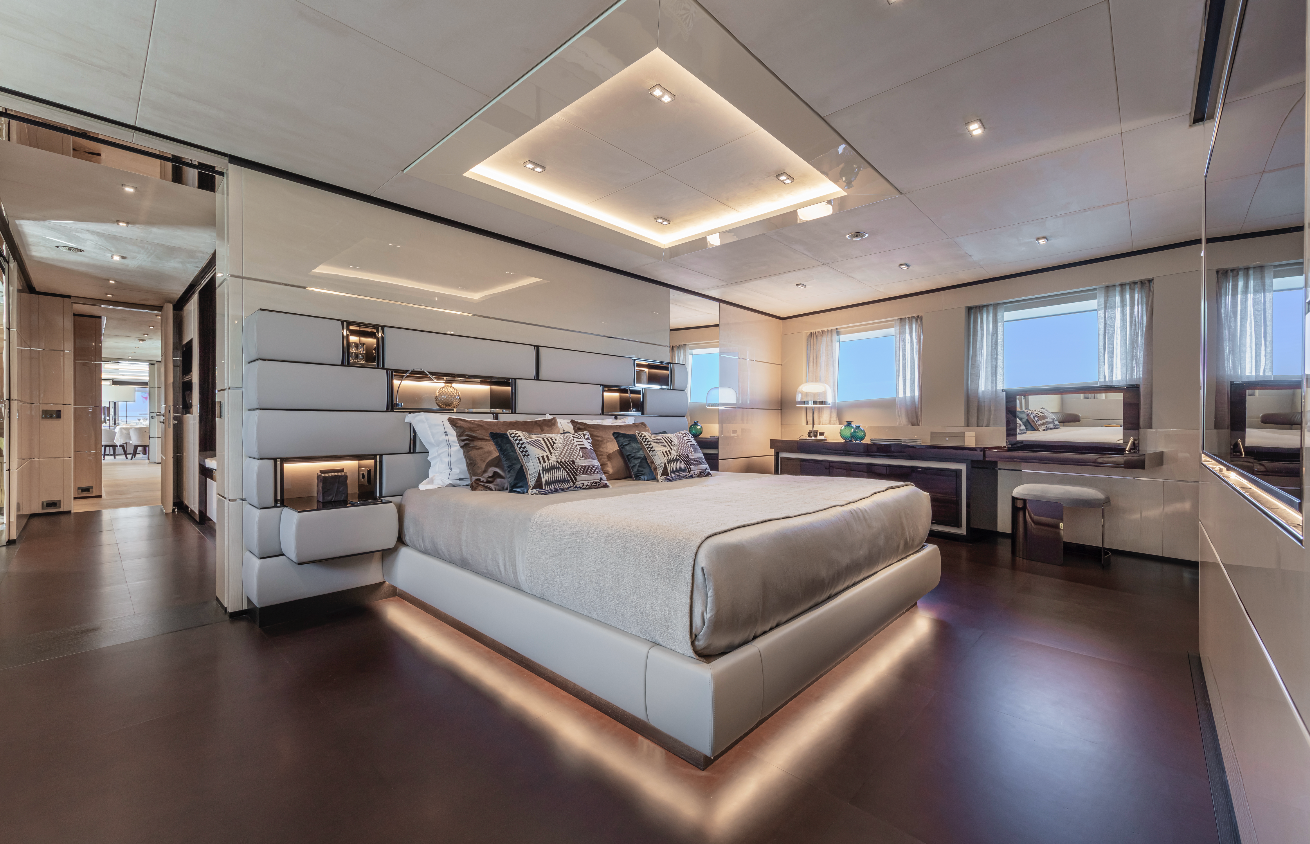 Powered by two 2000 HP MTU engines, M/Y K2 is able to reach a maximum speed of 21.5 knots, with a cruising speed of 17 knots and a wide range for transatlantic crossings. TEAM Italia's multitouch dashboard, designed in collaboration with the Palumbo Superyachts team and the Captain of M/Y K2, was built on the concepts of safety and manoeuvrability, providing the captain with adaptability in any sea condition.
M/Y K2 has a latest generation entertainment system developed in collaboration with Videoworks. To allow external connections, two VSAT Sailor 900 High Power antennas have been installed, so as to count on full satellite signal reception at any angle the yacht is located, and three Cradlepoint 5G ready dual modems. The latter, thanks to the second extractable modem integrated in the device, will make it possible to switch to 5G technology, avoiding long work on board.
Credit: Columbus Yachts