Rolls-Royce has completed the first engine run at its largest indoor aerospace testbed. This testbed will be opened officially in the coming months.
The testbed conducted its first run on a Rolls-Royce Trent XWB engine at the test facility in Derby, UK. It marks a major milestone for the company as the project has been under construction for almost three years and represents a £90m investment. According to Rolls-Royce, the testbed has an internal area of 7,500m2, making it larger than a Premiership football pitch (7,140 m2).
President Rolls-Royce Civil Aerospace, Chris Cholerton said:
"Today is an important landmark in our journey towards a more sustainable future for aerospace and aviation. Testbed 80 will not only test engines such as the Trent XWB – the world's most efficient aero-engine in service – but also the engines and propulsion systems of the future, which will see us take another step towards decarbonisation. It's great that the first engine test has been a success and we are looking forward to the official opening of the facility in the coming months."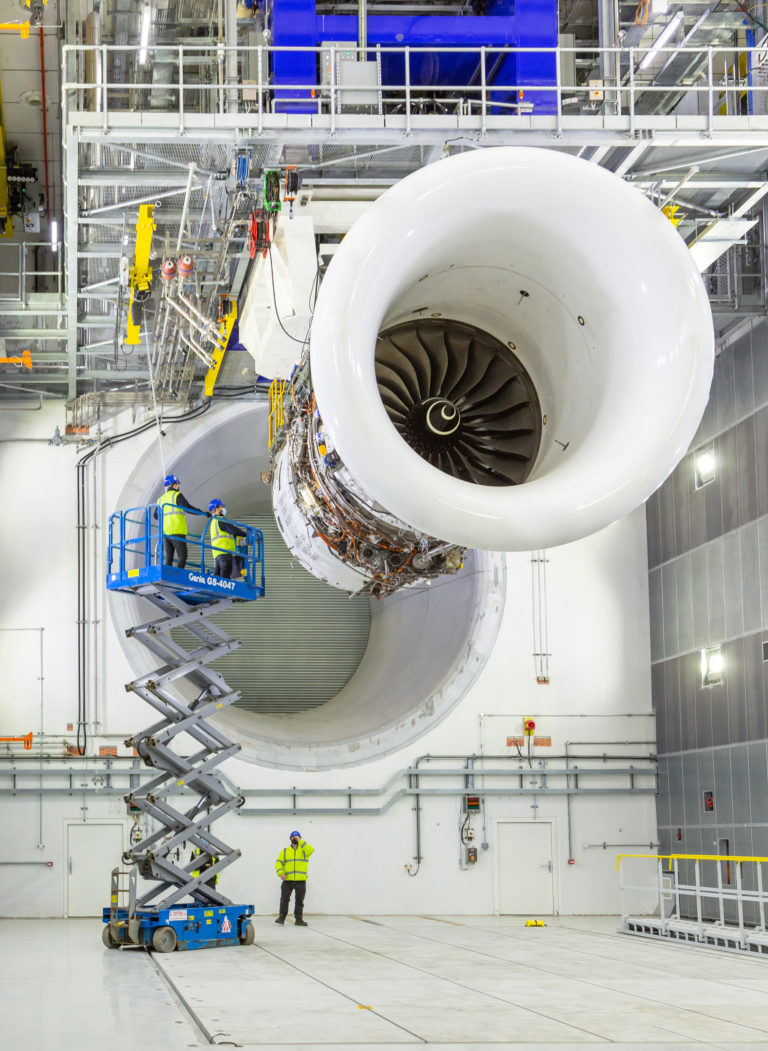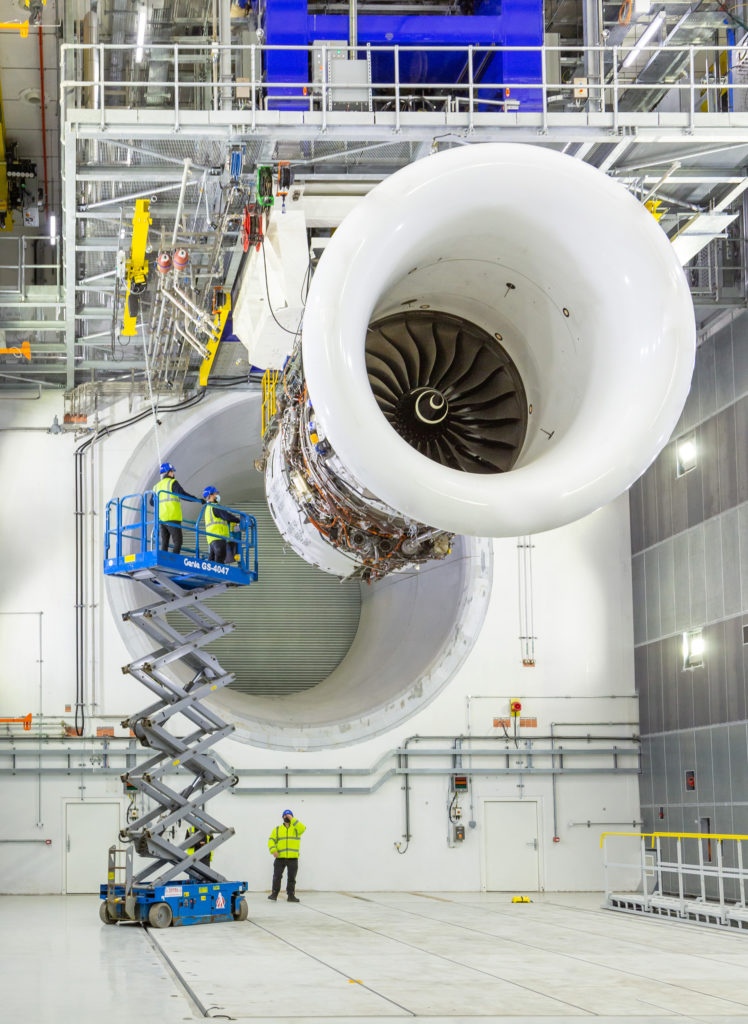 Image Credit: Rolls-Royce
Testbed 80 has been designed to test a range of engines, including the Trent XWB and the Trent 1000, and will also be capable to test the UltraFan® demonstrator, the blueprint for the next generation of even more efficient engines, as well as the hybrid or all-electric flight systems of the future. The versatility of the testbed means it is able to accommodate engines of all sizes up to 155klbf thrust – enough power to launch a Boeing 747 with one (huge) engine.
Rolls-Royce has also installed an x-ray machine at this testbed. This machine is able to capture 30 images per second and beam them directly to a secure cloud, where engineers can analyse them along with the 10,000 other data parameters for measurement. This uniqueness allows the company to obtain precise levels of data.
Image Credit: Rolls-Royce