Avelo inaugurates first of 11 unserved routes between Hollywood Burbank Airport and several destinations across the Western US.
The inaugural flight from America's first new mainline airline in nearly 15 years — Avelo Airlines — departed Hollywood Burbank Airport (BUR) this morning for Charles M. Schulz–Sonoma County Airport (STS), the gateway to California's wine country.
Avelo's inaugural flight departed BUR at 10:30 a.m. PDT with a scheduled arrival into STS at 11:55 a.m. PDT. The inaugural flight from STS to BUR departs today at 3:55 p.m. local time, with a 5:35 p.m. scheduled arrival at BUR.
Andrew Levy, Avelo Chairman and CEO said "Today's first flight represents far more than a 90-minute journey from LA's iconic Hollywood Burbank Airport to the Sonoma County Airport in the heart of California wine country — we're embarking on a new era of choice, convenience and everyday low fares, Avelo was created to Inspire Travel by making it easier and more affordable to reconnect with family, celebrate with friends and explore new places. We're excited to play a small part in making these new memories and adventures possible."

"We are excited to bring our low fares, caring Soul of Service and convenient experience to Santa Rosa, Sonoma County and the Greater Bay Area," said Levy. "This new route will help stimulate demand to the region and allow travelers to skip Bay Area traffic. They can land in the heart of California's wine country and be on their way to over 425 vineyards and 55 miles of majestic Pacific coastline just a few steps from the gate."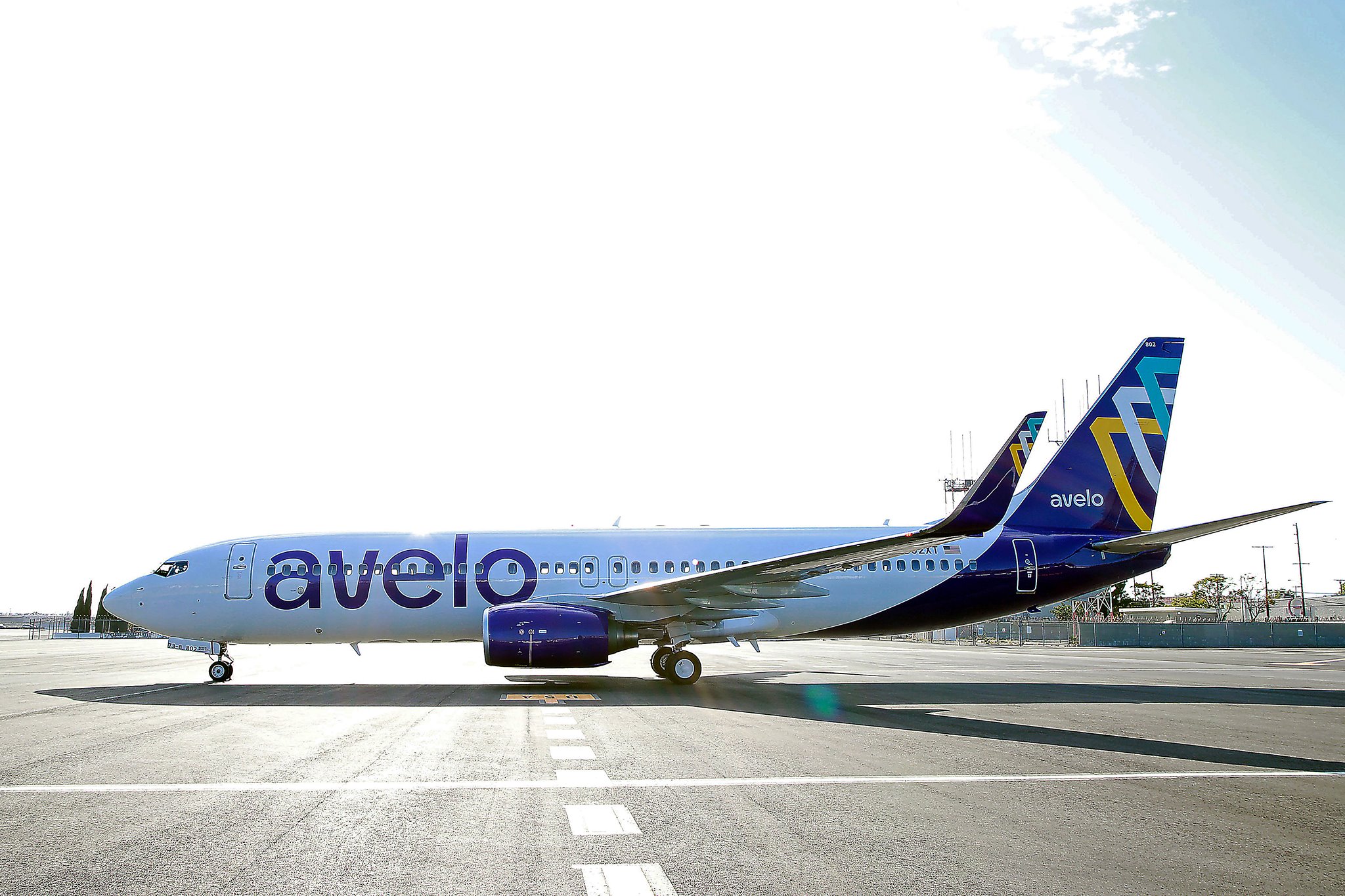 On April 29, Avelo will launch three-times-a-week service between BUR and the Tri-Cities Airport (PSC) in Pasco, Washington. Avelo Airlines flight XP 103 departs BUR on Tuesdays, Thursdays and Saturdays at 8:00 a.m. arriving in PSC at 10:20 a.m.; flight XP 104 departs PSC at 11:00 a.m. and arrives to BUR at 1:30 p.m.
On April 30, four-times-a-week service will commence between BUR and Bozeman Yellowstone International Airport (BZN), the onramp to Big Sky Country and Yellowstone National Park. Avelo Airlines flight XP 105 departs BUR on Sundays, Mondays, Wednesdays and Fridays at 8:00 a.m. arriving in BZN at 11:25 a.m.; flight XP 106 departs BZN at 12:05 p.m. arriving in BUR at 1:40 p.m.
By late May, Avelo will provide non-stop service between its initial base at BUR and 11 destinations across the Western U.S., including Arcata-Eureka, Redding and Santa Rosa, California; Bend- Redmond, Eugene and Medford, Oregon; Bozeman, Montana; Grand Junction, Colorado; Pasco, Washington; Phoenix-Mesa, Arizona; and Ogden-Salt Lake City, Utah.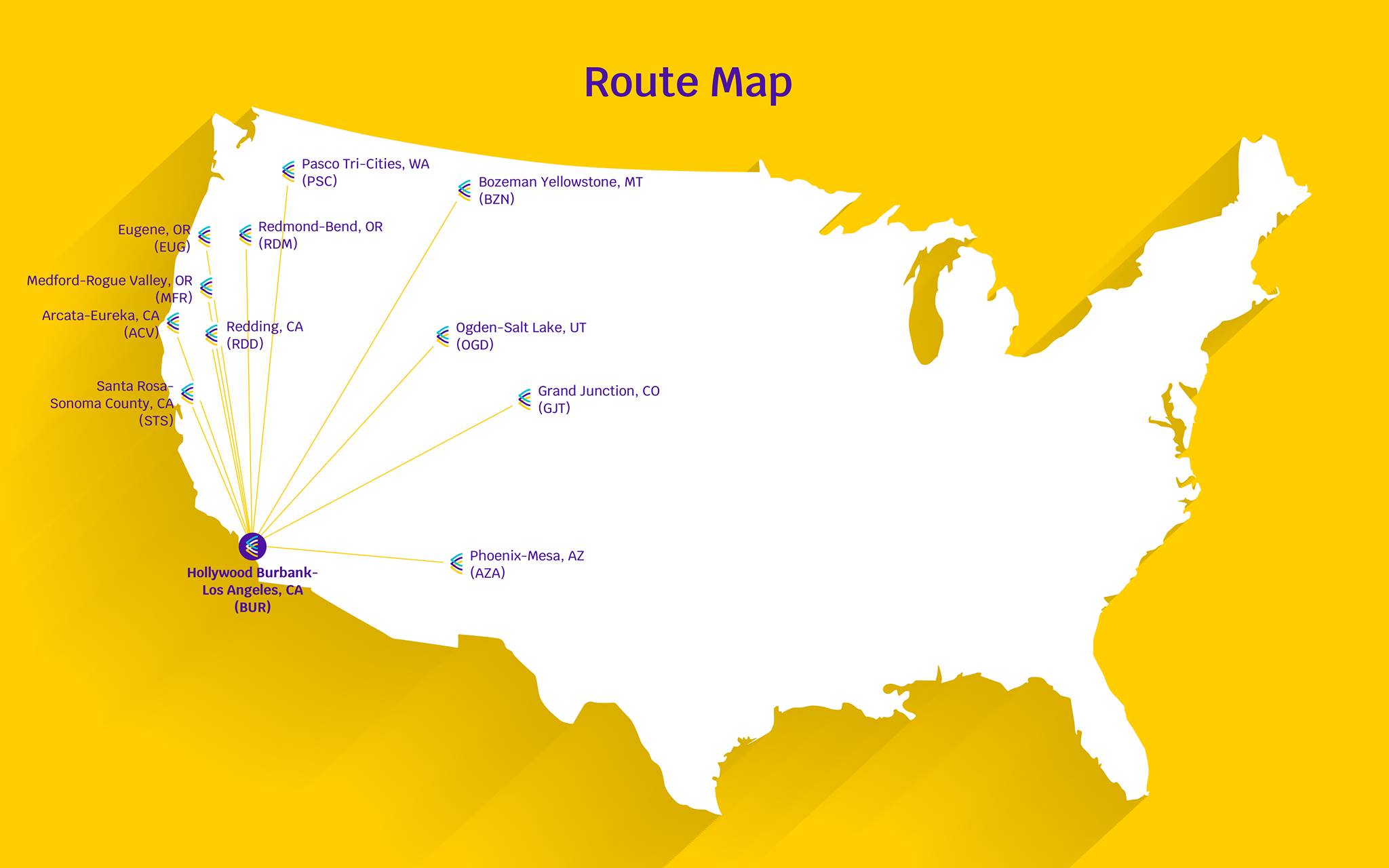 Credit: Avelo Airlines