On 31st January 2021, Lufthansa has carried out its longest non-stop flight in the company's history with Airbus A350-900.
The flight LH2574 has taken off from Hamburg to the military base Mount Pleasant in the Falkland Islands. The journey took exactly 15 hours 26 minutes for the 13,700km route. On board there were 16 crew members and 92 passengers on behalf of the Alfred Wegener Institute, Helmholtz Centre for Polar and Marine Research (AWI) in Bremerhaven for an Antarctic expedition.
As the hygiene requirements for this flight were extremely high, the crew members as well as the passengers went into quarantine for two weeks together in a hotel in Bremerhaven. During this time, they completed a 10,000-step competition as to stay fit during the first week of room quarantine. Moreover, there were presentations by the scientists travelling with them, which were soon followed virtually by several hundred Lufthansa employees.
The expedition members continued their journey to Antarctica on the research vessel Polarstern.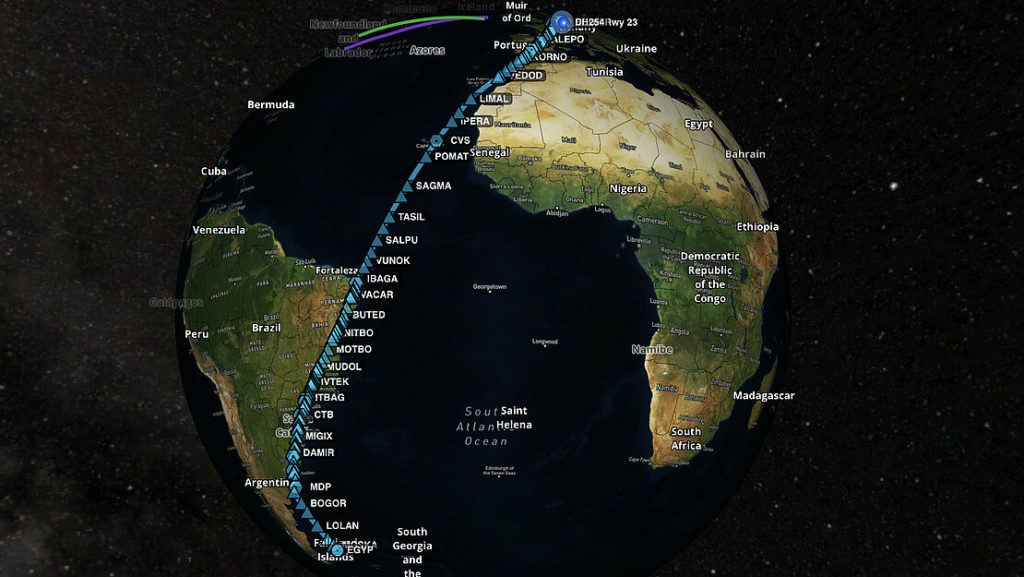 Image Credit: Lufthansa Group
The return flight was operated on 3rd February under flight number LH2575 with destination Munich. After landing, the Airbus A350-900 was greeted by the fire department with a water salute. Stefan Kreuzpaintner, Lufthansa Chief Commercial Officer & Hub Manager Munich, alongside with the CEO of the airport, Jost Lammers, welcomed the return of the crew members.
The return flight was another record-breaker. The Airbus A350-900 completed a 13,400km route in 14 hours 3 minutes. On board on this special flight were 40 passengers from the crew of the research vessel Polarstern.
According to Lufthansa, the entire duty trip took a total of 20 days for the crew; no other crew had recently completed more duty days coherently.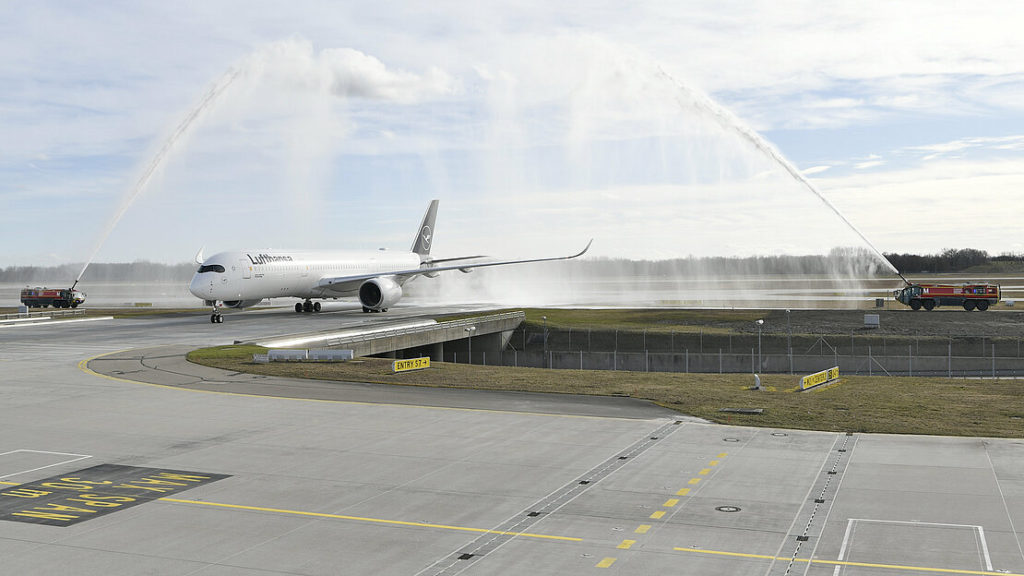 Image Credit: Lufthansa Group
Credit: Lufthansa Group